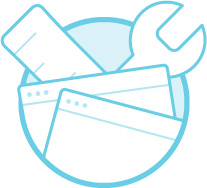 Complete Business Solutions
Dew Media specialises in enhancing your online presence, from designing your new business Logo to managing your Social Media.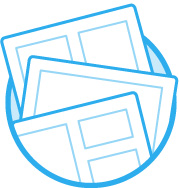 Complete Website Solutions
Whatever you need your website for Dew Media can help. We can create back end sites for internal staff through to a site that serves only Subscribed users.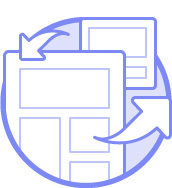 Quick Turn Around
Speed to market is crucial for all Business. We understand and our sites can be built to deliver your online presence within the time frames you need* Customisable Websites
We make our sites so you can update them when you need.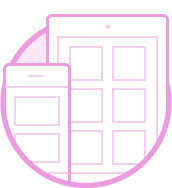 Mobile & Tablet Friendly
Its no good having a website if it cant be viewed on the latest tablets or mobile devices. We ensure the ease of use across all devices!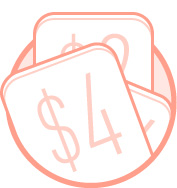 Cost Effective Solutions
We cater for all ends of the market, with sites that give your business the online presence they need from $250AUD+GST through to fully blown online shopping cart solutions.
We build what YOU want!
Your input is what makes your site unique, you will be involved through the whole process to make sure we meet your expectations.
Gather the requirements
We work closely with you to make sure we hit the mark first time
Preview the site before go-live
Once we have built the site, you will get full access to change whatever you want
Site goes live!
Before you know it, your site will be live and grabbing attention!